Odoo ERP
experience new generation approach in services
We understand – it's all about your business…
our goal is customer satisfaction

Odoo ERP
Odoo is a popular and widely used open-source ERP software that helps in managing businesses and organizations. It is the acronym for On-Demand Open Object. It is also known as Open ERP software that provides an integrated ERP solution. Codent Software Solutions is mainly focusing on Odoo ERP services such as Odoo Implementation, Odoo Customization, Odoo Migration, Odoo Support, and Odoo Training..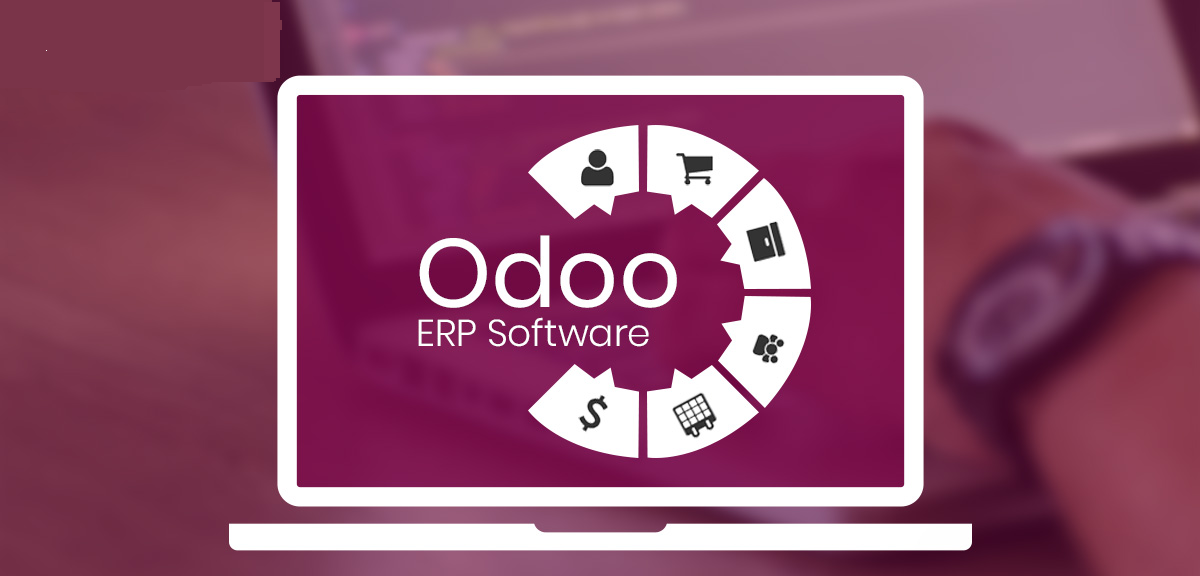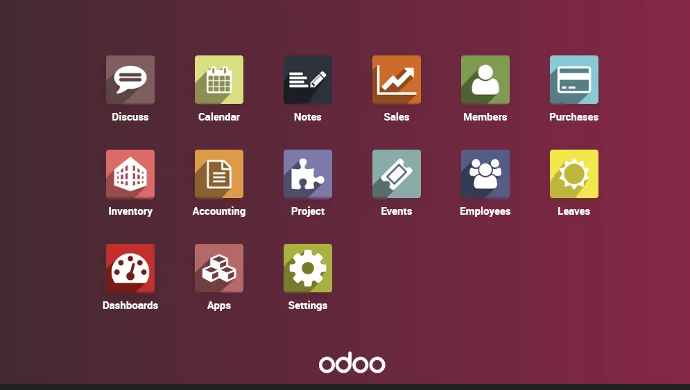 Odoo or OpenERP Overview
Today we're proud to boast a strong team of Odoo developers who thrive on rolling up their sleeves & solving ERP problems and meeting business needs with classy Odoo ERP services in Australia. As an Odoo partner, we provide ERP solutions in the languages, locations, and industries where you expect to make headlines! Our Odoo ERP Services in Australia accolades from the press around the world. Our dedication towards serving results in immense customer satisfaction that made us one of the best software companies.
The open-source model of Odoo has made it possible to be infinitely malleable to the visions of developers and thus making it serve the purpose of any aspiring business owner in need of a holistic app that performs myriad functions. It is able to cover multiple business needs such as billing, accounting, project, to name a few, and have them all integrated, seamlessly, into one single application.
Start with the customer – find out what they want and give it to them.
Human Resources & Payroll

Project Management

Smart Campus
Point of Sales

Sales

Inventory Management

CRM
Accounts Module

Production Management

Purchase
Codent Software Solutions offers you the best Odoo ERP services in Australia,India,Qatar that other companies cannot. While there are so many other Odoo companies here in Australia, India,Qatar we are able to give you support in every sense of the word. Everything from customization to implementation.
Ready to power up your business with an all-in-one business solution. It is a comprehensive suite of integrated business applications aimed at taking businesses to the next level which can manage various business fields such as manufacturing, accounting, inventory, eCommerce, warehouse, human resource, finance, marketing, etc. thereby improving the efficiency and productivity of an enterprise or business. Codent Software Solutions offers the best Odoo ERP services in India that will definitely match your business process. Moreover, we make sure that your business workflow matches our customized Odoo solution. In short, we develop software, according to your needs.
Odoo ERP Software Development Services
Odoo open-source ERP software will be the perfect choice as it has the most sought-after features in the industry today. Automating your business and uncluttering the messy management procedures is now possible by developing and implementing customized Odoo ERP software. At Codent Software Solutions, we develop the Odoo ERP software which suits your requirement the best and ensures that it runs without any glitches. We stitch together the required modules after making the necessary customization. Then we make the solution that is a perfect fit for your business in every possible way. Odoo implementation has also become simpler with the advancement in technology.
Odoo ERP services in Australia,India,Qatar have been a big advantage in recent days and this has been the users are having the freedom to customize the existing system and match it with the workflow of the organization. The ERP Services offered byCodent Software Solutions includes
Implementation of the modules in Odoo

Developing and customizing eye-catching themes.

Customizing the Odoo modules according to the needs of the business.

Upgrading the current versions of Odoo systems.
Integrating the solution with the existing system.


Building and customizing the Odoo apps

Migrating the ERP system to other systems such as Net-suite, Oracle, and so on.

Providing supportive solutions right from the implementation to the maintenance.

Firstly, the main reason for Odoo to become more popular is its user-friendliness and Open Source. Odoo is one of the best ERP software in the market. Anybody can do it with the help of an Odoo developer because it is very flexible. Although Odoo has standard themes, users can also create themes with their own ideas. It is an up-to-date technology that gets frequent upgrades according to the latest technology. As Odoo has many industry-specific modules, users can implement applications for industries with low cost and time. That is to say, a user doesn't need to install the entire Odoo. Users can install selective application modules as per the business needs. Thus, Odoo can be easily integrated with any other third-party service provider. About 3+ million people are growing their business by using Odoo. Furthermore, Odoo is also used by MNCs like Toyota and Hyundai.
To sum up the advantages of Odoo, different editions of Odoo are Odoo community and Odoo enterprise. To clarify, the Odoo community is great for developers and it is open-source. Odoo Enterprise is the licensed full version of Odoo. Versions 1.0,2.0,3.0 and 4.0 are the old versions of Odoo which is known as tiny ERP, then the versions 5.0,6.0,6.1, and 7.0 are the Open ERP versions. Version 6.0 is the first web client. After that, From version 8.0 it was renamed Odoo. The latest version of Odoo is version 12.0. Likewise, the next version 13.0 will be announced in October 2019.
AN OPEN-SOURCE ERP SOFTWARE TO AUTOMATE YOUR BUSINESS

Automate your business with Odoo ERP software. The brilliant solution will serve each and every need as if they were built to full fill them. Feature-rich modules come with a solid promise of helping you manage the business on the go.
Open ERP Software Development Services
Binding your business with the best ERP software available is something that will gain you a lot of time which is now spent on managing multiple applications to handle different departments. Odoo open-source ERP software will be the perfect choice as it has the most sought-after features in the industry today. Automating your business and uncluttering the messy management procedures is now possible by developing and implementing customized Odoo ERP software.
At Minister, we develop the Odoo ERP software which suits your requirement the best and ensures that it runs without any glitches. We stitch together the required modules after making the necessary customization's. Then we make the solution that is a perfect fit for your business in every possible way. Odoo implementation has also become simpler with the advancement in technology.
Inventory Management
Odoo ERP software has many modules and inventory management is one such module. With this module, the business will be able to track the inventory from supplier to customer without any loss or confusion. Tracking can be activated for further surveillance.
Customer Relations Management
With the efficient Odoo software, managing the leads, sending quotes, and managing the pipeline is going to be easier and hassle-free. With the live and automated chat features, this module will make communications effortless.


ODOO ERP Modules
Project Management
Odoo project management module helps you organize, schedule, plan and analyze the various projects at hand. Assigning resources and managing the available time without losing even a single second is possible with the agile project management module in Odoo.
Human Resource Management
Odoo provides a complete HR management module. The HR management Odoo ERP module is comprehensive and hassle-free. From the basics like attendance and leave management to managing contracts and dashboards, Odoo has got it all covered.
Finance Management
With Odoo ERP software, managing the finance department of any business has become easy. From a simple journal entry to managing budgets and financial management, the Odoo module will assist you in many tedious accounting tasks.
Sales Management
Sales Management Odoo ERP software comes with the tagline - 'Sell More Efficiently'. The sales module presents a cool interface with simplifies processes at every stage of sales. From managing orders and contracts to creating professional quotations, everything is now easier with the Odoo ERP sales module.
Your benefit with Codent Software Solutions ?
Based on the research data we've collected from the client, we decipher a plan that suits best the requirements. We design personalized modules and understand how each change works to solve the situation.

Deployment
It's time for the show. We deploy the fool-proof solution and there you go! From now on, managing your business is hassle-free and fast. Our best developers will work hard to get you your perfect solution.
Develop & Configure
Now that we have a clear plan on what the customer wants and how they want it, we develop the Odoo modules. Our expertise in developing flawless code will catalyze the process.
Support & Maintenance
Codent Software Solutions offers 24*7 support for our clients. We ensure that the products perform with the same initial perfection till the time you need it for your business. Our engineers will help you with any queries or confusion.


All in One Business Solutions
Empower your business with the results-driven All In One Odoo Enterprise Resource Planning (ERP) software to manage your organization. Whether your business is small, medium, or large, and even if your business processes and workflows are complex, Odoo is a powerful and cost-effective solution.

What is Odoo?
An Ideal Open Source Solution for Small & Enterprise Companies Alike
Odoo is a leading worldwide open-source ERP Platform that empowers businesses & enterprises to scale up their business systems with robust business applications. Due to the highly advanced features and customization options that Odoo offers, Odoo is in quickly becoming the GO-TO platform in the United States and globally. Odoo streamlines an organization's key business functions like accounting, finance, human resource, procurement, payroll, and much more.
As an Odoo business partner and systems integrator, One Team offers implementation, customization, development, consultancy, and business process improvement. We are helping to solve real business problems with our team of experienced software and business experts.
Odoo ERP modules include Accounting, HR, Finance, Payroll, CRM, and Project Management, Product Life cycle Management, Point of Sale, eCommerce Website builder, Business Intelligence, and even Website Builder modules along with several more
Odoo is an open-source ERP Platform, which empowers businesses & enterprises to scale up their business functions with robust business applications.
CUSTOM WEBSITES
Odoo business suite now comes with a CMS & website builder tool that enables us to create beautiful custom eCommerce websites that are functional and completely SEO friendly.
SALES SOLUTIONS
Odoo sales solutions provide you with an all-in-one platform where you can cover each aspect of your sales funnel from the proposal to sending quotations to contract management with e Signature.
OPERATION MANAGEMENT
Organize, schedule, plan & analyze your day-to-day operations by harnessing the power of visual information provided in an agile & modern interface by Odoo operations solutions.
Our ERP Services Include
Solution Architecture, Development, Customization, Integration, Implementation, and Ongoing-Support


Odoo Implementation

Implement a collection of modules, sleeved with the clean deployment of Odoo.

Odoo Integration
We are experts at integrating Odoo as a complete solution or integrating with your current systems.
Odoo Theme Development

One Team US designer creates and customizes beautiful and attention-grabbing themes.

Odoo App Customization

We even build custom Odoo Apps which keeps clients an inclusive tech ecosystem.

Odoo Customization

We'll do a deep-dive and customize Odoo and the Odoo modules around your needs and business processes

Odoo Migration

We can help you convert to Odoo from home-grown ERP systems and from NetSuite, Dynamics, Oracle, Infor, among others

Odoo Upgrade

We keep our clients up-to-date on current versions with ongoing support services.

Odoo Support & Maintenance

Get complete support solutions from us. We are here to help you from start to finish with available 24/7 support.

5 Steps Process Diagram For Odoo ERP Development
Covering The Full Project Life cycle, From Concept To Implementation
Requirement Gathering and Business Analysis
Each project starts with understanding the Technical and Business requirements and aligning them with the ultimate goals of the organization.
Quality Assurance and Testing
Our QA and Testing specialists test our solutions in real-world scenarios to provide a smooth, trouble-free user experience.
UI/UX Research & Design
Our talented designers and User Experience specialists create class-leading designs.
Product Launch
Take it to the market to open up your sales channels!
Product and Solutions Development
We create Robust, Reliable, and Innovative Solutions.
Odoo is the great Open Source ERP alternative
A big advantage of Odoo that you don't get from SAP, Oracle, MS Dynamics, or any other is that Odoo is the one major ERP system that is Open Source. With more than 3,000,000 users and growing, Odoo is poised to be a world leader. With that in mind, One Team US has built their ERP practice with Odoo in mind. We can help you with Odoo solutions architecture, configuration, customization, and implementation. We will work with you to help you get the most out of the system while we optimize to work with your own workflows. After all, each company has different workflows, and Odoo allows you the freedom to customize the system to match your organizations' workflow.
You got a problem, we'll solve it
Codent Software Solutions used to rescuing Odoo projects. Whether a company has self-implemented their Odoo system or their original Odoo developer was unable to complete the project, we can help you get the project completed.
Codent Software Solutions has a dedicated and highly experienced team of professionals who are skilled in the development and implementation of Odoo and ERP Systems.
We offer tailor-made Odoo Consulting and Integration services that will automate key business functions such as Accounting, Sales, Financial Management, Asset Management, Payroll, CRM, Human Resources, Procurement, and Project Management to suit every business or corporation.
Odoo is an effective ERP system that fits small, medium, and large organizations. Odoo is a powerful alternative to Microsoft Dynamics, SAP, Oracle, and many other systems. Some of the advantages include that this powerful and flexible ERP system can be implemented quickly, less expensively, and the lifetime costs are substantially less, too. Additionally, because of its' Open Source architecture, Odoo allows companies to configure the system as they need.
Interested in working with us? Or got a question? Maybe just want to say hello?
Join us and make your company a better place.