Jr. Application Developer
We need creative minds!
Come work at Codent Software, one of the leading companies in our field in the Vijayawada area. We're now hiring a seasoned Application Developer to join our team. If you're excited to be part of a winning team, Codent Software is a great company for you. This is the opportunity you've been looking for.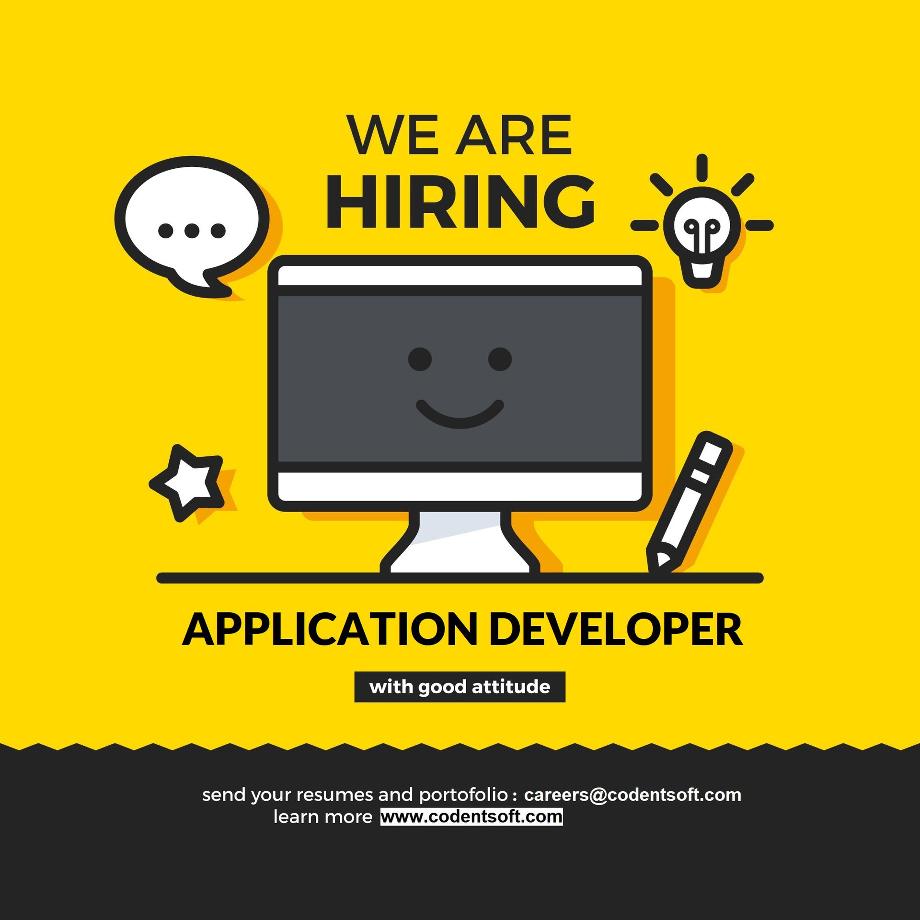 We are currently looking to hire a creative Application Developer with up-to-date knowledge and the ability to interpret our needs and design solutions with high and quality visual impact. The candidate will be required to work on a variety of products and platforms.
Requirements and Qualifications:
The ideal candidate will be responsible for:
Bachelor's degree in computer science, software engineering, or a related field
Good knowledge of writing code in Python, JavaScript, HTML, and CSS
Willingness to learn and master new technologies
Working knowledge of email systems and Microsoft Office software
Communication skills
Fresher with enthusiasm 
Job Responsibilities:
Build applications for various platforms using common frameworks
Write and debug code
Gathering requirements from clients about program functionality
Learning the codebase and improving your coding skills
Test and evaluate constantly in order to optimize solutions to large-scale problems 
Work on front-end and back-end software development for Linux and Windows
Benefits:
Good Package in the industry
A good place to learn new technologies(The candidate will be trained on ERP Applications, E-Commerce Solutions, etc)
Great stories are for everyone even when only written for just one person. If you try to write with a wide, general audience in mind, your story will sound fake and lack emotion. No one will be interested. Write for one person. If it's genuine for the one, it's genuine for the rest.